Happy rabbit

Guide by Diana Bachmann

-

17 x 24 cm 80 pages
- Edition:

2021
-

ISBN: 978-3-8404-4024-3
Regular price
Sale price
€8,99 EUR
Unit price
per
Sale
Sold out
shares
product details

- 17 x 24 cm 80 pages - Edition: 2021 - ISBN: 978-3-8404-4024-3 - Color illustrations throughout Cadmos Verlag The cheeky mumbo-jumbo men are often clever behind their ears - a clever advisor reveals all their secrets. Rabbits are extremely social animals with amazing abilities. Anyone who gets involved with the long-eared rodents will quickly realize that they are particularly curious, intelligent and very social animals. Keeping and caring for them therefore requires a certain amount of empathy, knowledge and a great deal of sensitivity. The numerous tips in this book help ensure that humans and rabbits live as harmoniously as possible. The author, Diana Bachmann, has been photographing and filming her rabbits for years - the results have become a real Instagram hit. In cooperation with the veterinarian Friederike Witschel, she summarized her experiences and illustrated them lovingly and clearly. Basic knowledge is conveyed in an entertaining way. The book is aimed at young and young-at-heart rabbit lovers who want to do something good for their animals with optimal nutrition, creative games and help in all life and suffering situations. The often very simple questions from the owners are answered, to which the numerous Internet forums provide no or wrong answers. So that reading is just as much fun as keeping rabbits themselves!
author

Diana Bachmann About the authors: Diana Bachmann lives in the countryside, runs a small organic farm with her family and has been teaching art and German for many years to children at a community school in Erfurt. Friederike Wietschel, technical advisor for this book, runs a veterinary practice near Meiningen
View full details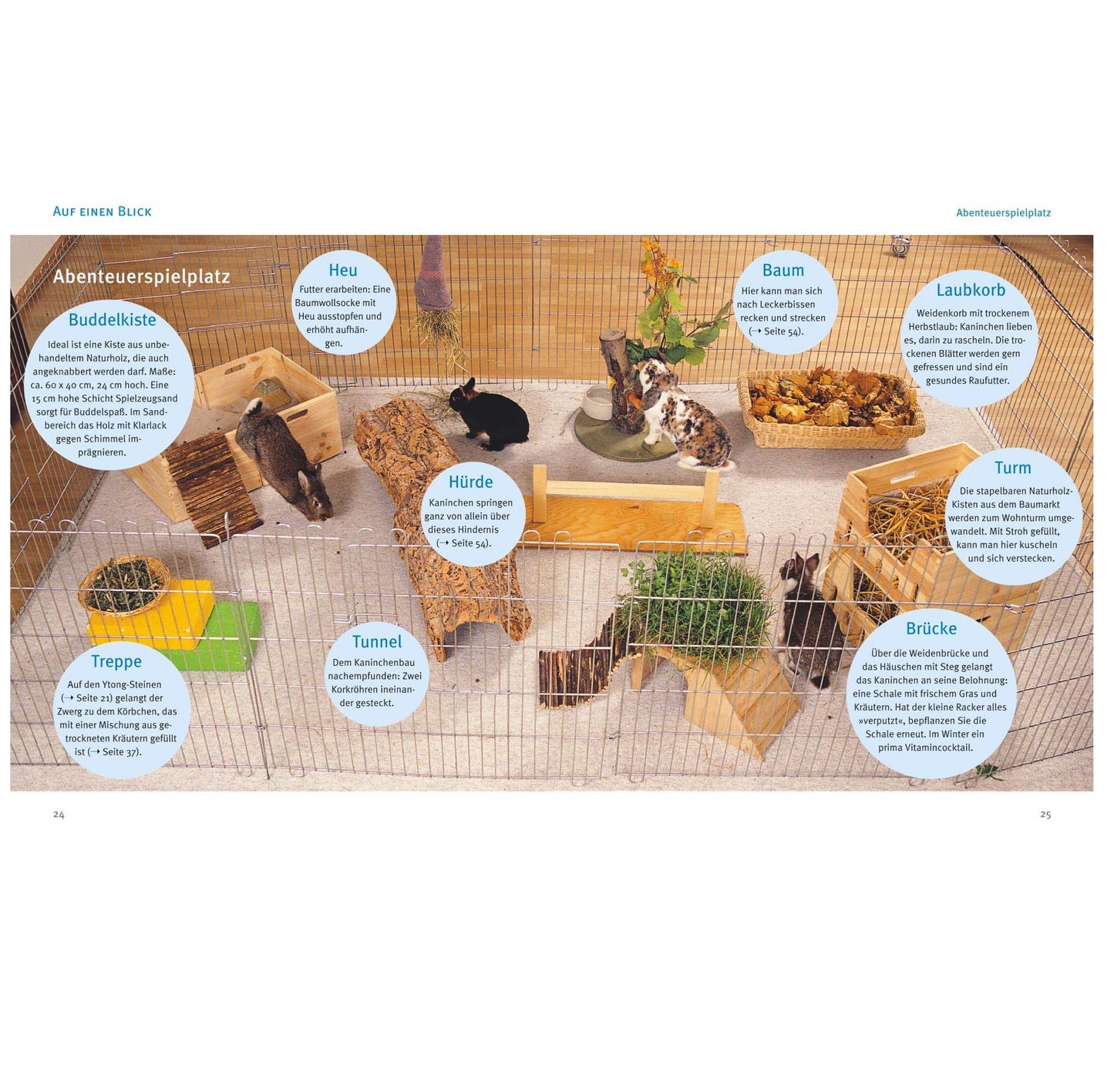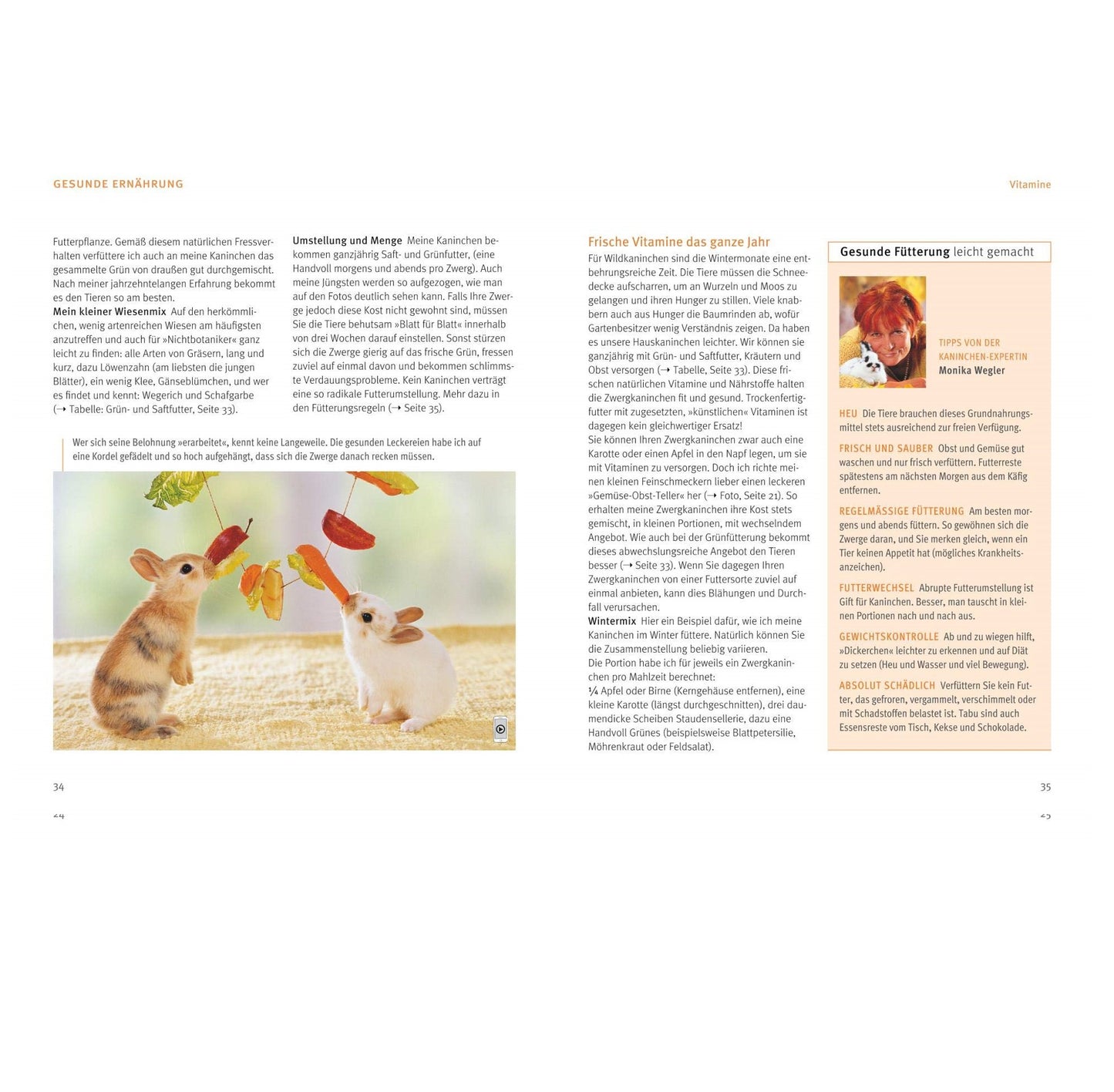 rodent farm
Stands for high quality and for us that starts with the procurement of our raw materials.
We only use solid wood panels that are at least 1.8 cm thick.
This is how we ensure that our products last for years.
Fair prices

We calculate very tightly and without customary surcharges.

This enables us to offer you the best possible price at all times.

Discount

With us, your savings lie in years of use.

We offer you the best price-performance ratio, exclusive quality and a 1-year guarantee on our ECO series.